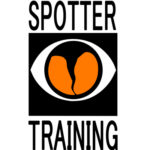 The National Weather Service in Springfield, Missouri has posted its first listing of scheduled Spotter Training Classes for 2017. This listing is subject to change, so check it often. This listing is in the format of a Google Calendar which you can view below.
This calendar has been merged into the Southwest Missouri Regional Skywarn Calendar as well. That calendar can be viewed on their website's Announcements page.
For details about a specific spotter class, click on the Spotter Class Name below its date in the calendar above.  It will expand that row and offer you the ability to click a link for "more details", "copy that class listing to your Google Calendar" (if you have one), and a link to a "map" to the exact address of the class (if available) or a map of the county being trained that evening.  There should also be local contact information with each listing.
This calendar is published on the NWS Springfield's website at:   http://www.weather.gov/sgf/spotter_classes_index